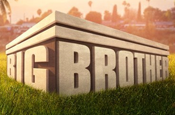 Sign-Ups Closed

Prediction Game: Big Brother 22
Information on the BrantSteele Prediction Game for Big Brother 22 (All-Stars) can be found here.

Rules:

1) You must select 4 houseguests and one alternate.
2) Once you make your choices, they're final. No changes are allowed.
3) No two users may pick the same 4 choices.
4) Points begin on Week #2.
5) Your alternate who will replace one of your choices if they're evicted on Week #1.
6) A BrantSteele account is not required.
7) Each user may only have one submission per account/IP Address.
8) The prize will be determined by Brandon.
9) If the winner does not respond via email within 1 week, the next highest scorer wins this prize.

---

Sign ups are CLOSED now that the week #1 eviction episode has aired. Expect updates after Week 2.



Big Brother 22 is currently airing.

There will not be a weekly competition. Your selections are for the full season.